Our Lady of the Pines Parish
77 Carbine Street Donvale 3111 Tel: (03) 9841 8354 Email: donvale@cam.org.au
Friendliness and enthusiastic participation in parish
life are the hallmarks of
Our Lady of the Pines parishioners
We share our happiness with each other and it becomes greater
We share our troubles with each other and they become smaller
We share one another's griefs and burdens
and their
weight becomes possible to bear
Welcome to Our Lady of the Pines Parish, Donvale.
We are a warm and friendly community located in the eastern suburbs of Melbourne, nestled in a quiet residential area. When sitting in our Worship Centre, looking out the windows, you will be surrounded by trees and enjoy the sounds of the many birds.
One of our strengths is our strong sense of community which is demonstrated every Sunday when many of our parishioners stay back for a cuppa and a chat after Mass, forming and maintaining firm friendships. The children are given an icy-pole and happily play together.
New parishioners are warmly welcomed by members of our 'Welcoming Committee' and are encouraged to stay back for a cuppa to get to know other parishioners and feel part of the community. We also hold social functions once a month which are well attended.
We are a community for all and strive towards friendship and inclusiveness.
"Love one another, as I have loved you"
May God Bless You
Fr Jerald Cecil Mariadas
Parish Priest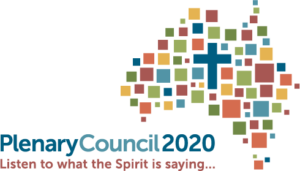 OLOP Parish & School Submission to the Plenary Council
Thank you to everyone who participated in the OLOP Plenary Council Listening and Dialogue Sessions. The output from these sessions have formed the basis for the draft submission to the Plenary Council by Our Lady of the Pines Parish & School. A copy of the draft submission can be found by clicking on the following link:
olop plenary council submission based on the listening and dialogue sessions
If the draft submission reflects your views – great. But if you feel it does not adequately express your views, there will be one last opportunity to provide your input. There will be a further Listening and Dialogue Session to be held after the 9.30 am Mass on Sunday 17 February 2019, where your views would be most welcome. Our submission, together with submissions from all around Australia, will guide the preparation of the agenda for the Plenary Council. Do not miss this historic opportunity to have your say about the future of OUR church in Australia. We would also encourage everyone to make a personal submission to the Plenary Council. In addition to what we can cover in the parish & school submission, the bishops have also posed the question – Would you like to share a story about your experience of faith or of the Church in Australia that has shaped you? 'Story telling' is very powerful and it is significantly important for the bishops to understand WHY you feel the way you do about our Church – both positively and negatively.
To do this, click on the link below which will take you to the Plenary Council website.
This will display – '
Have Your Say — Respond
'. Click on this and go down the page to the large box in the centre of the page marked – '
Have your say – submit your responses. Click here
' Then follow the prompts and click on the '
>>
' button.
We also encourage you to suggest to your family and Catholic friends, particularly those who no longer attend Mass on a regular basis, to make a submission.
THIS IS AN HISTORIC OCCASION. THE LAST PLENARY COUNCIL WAS HELD IN 1937. DON'T MISS YOUR CHANCE TO HAVE A SAY IN THE FUTURE OF OUR CHURCH.
Mass Times
Wed 9.00 am Mass and Rosary
Thu 9.00 am Communion Service
For Mass Times at our partnered parish please see the 'Mass Times' tab above.
January Weekday Masses
Please note that for the month of January our weekday Masses will be replaced by Communion Services. Saturday and Sunday Masses will continue as usual.
Catholic Theological College
2019
Study Options now available.
Undergraduate and Postgraduate options.
Choice of Philosophy, Systematic Theology, Moral Theology, Religious Education or Christian Spirituality units.
Enquiries: Mr John Bartholomeusz, Assistant Dean Tel: 9412 3309 or